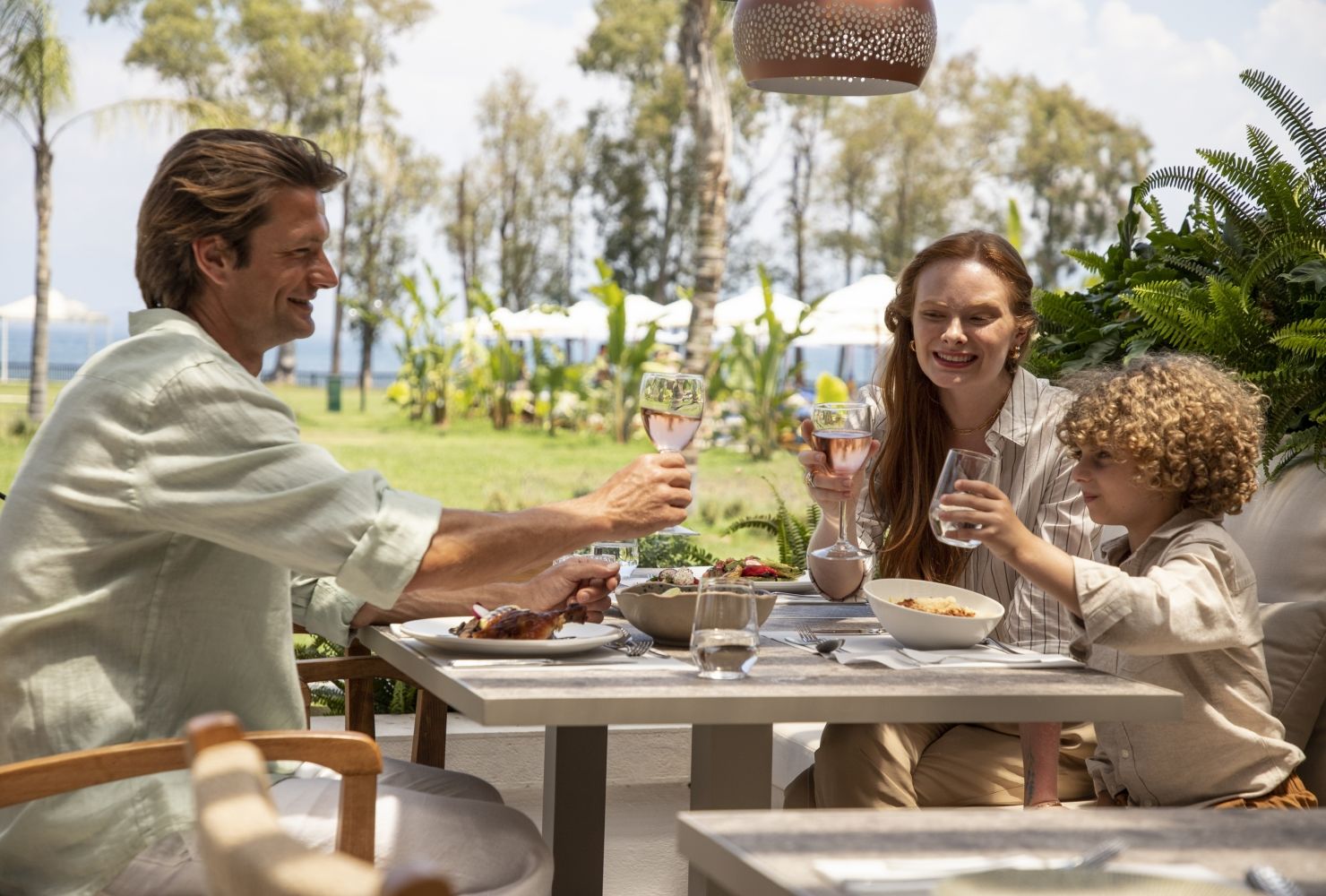 alati greek flavours
Greek cooking offers an incredibly rich and diverse array of foods and beverages – the culmination of thousands of years of living, cooking, and eating well. While each Greek meal is fresh and inviting, every bite also takes diners on a satiating trip back in time through Greece's colourful history.
Alati Greek Flavours serves the finest homemade recipes and favourite traditional dishes using locally sourced produce and fragrant herbs. A true taste of local cuisine in an impressive environment that adds to the overall allure of the Kerkyra Blue experience.
Guests can dine in once per week in each a la carte restaurant.
Read more
Less